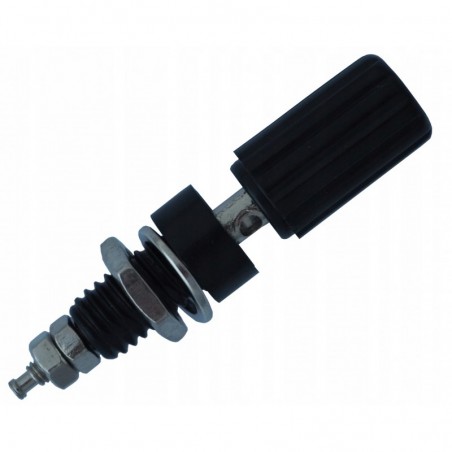  
Speaker socket banana 4mm screw-on black
delivery in Poland 1-2 dni InPost
1x 4mm banana speaker jack
Price applies to 1 complete black socket
The socket can be used to screw an unfinished cable or connect it using a 4mm BANAN plug.
Black
Hole for plug type BANAN 4mm
Hole for bare wire approx. 2mm
Diameter (knobs) approx. 11mm
Overall length approx. 44mm
Length of the threaded part together with the thread for the wire 20mm
Thread length for fastening approx. 12mm
Thread diameter for fastening 7.5mm (mounting hole)
Current mesh thread diameter 2,5mm
The nest includes (what is in the picture):
Nest
Nut and washer to the housing
2 x Cable and Insert Fixing Nut
WE OFFER OTHER COLORS OF SOCKETS AND MATCHING BANANA PLUGS
Customers who bought this product also bought:
No customer reviews for the moment.